About the Characters
Jesse James
Freeborn Quote - "Ah, ... nobody likes me. Everybody hates me. I'm gonna eat a worm. Aaah, nobody likes me. Everybody hates me..."

The notorious outlaw from St. Joseph's, Missouri, who terrorized the west from the end of the Civil War until his death with a series of escapades that filled the headlines of U.S. newspapers.
Sylvia Jane Landsford
Freeborn Quote - "Kinda hoping that posse might catch up to you," Sylvia Jane retorted with a combination of accuracy, sarcasm, and desire; it was hard to determine which purpose had a larger bite.

Confident dancing girl, Sylvia Jane Landsford, whose strong, fine features born from dark Irish stock and equal demeanor indicated something everybody in Freeborn already knew, ... that she could be the James' brothers only equal in this town.
Calamine Annie
Freeborn Quote - "Neither rain, nor snow, nor poison of ivy or oak shall keep Annie from her appointed rounds."

Calamine Annie was certainly sweet, as sweet as molasses sugar on butter milk pancakes and honey-coated raisins, as nice as a baby lamb and a grandmother's hug, but not working toward her master's degree in, ... anything.
Woody James
Freeborn Quote - "Yes, ... and I've gotta go save her. Sheriff Dan couldn't save himself from butter." It was doubtful Sheriff Dan could save himself from margarine or lard either."

Son of Jesse and Sylvia Jane, Woody James was an upstanding, straight forward and educated member of the community. But only the mother and Calamine Annie, the prostitute friend, knew it.
Audrey May Nater
Freeborn Quote - "Oh, don't worry about him. He won't. My father is too afraid you'll kill me, or him, or the rest of the town, that's all."

The beautiful blond daughter of the Mayor and his wife, who, from the age of three, peered in the direction of the bandit's son and saw more than the potential for a shot to the hip.
More Characters
Frank James
Freeborn Quote - "But I think we've got enough product to put together a pretty nice catalog. Don't know how we're gonna sell from here. Not sure of the rules and regulations of trading between Mexico and the United States, what with the tariffs and taxes and all. They should really put together some type of free trade zone, ... maybe even stretching all the way up to Canada."

Older brother of Jesse, who along with the Younger Brothers robbed many a stagecoach, bank, and train for twenty years from Missouri to the Dakotas, and lived to an old age, despite his penchant for long winded explanations.
Myopic Bandit
Freeborn Quote - "Aha, so we're going to play it that way tonight. Fine, foreplay for the blind. I hope you have that braille bustier on. Whenever I catch you, I'm gonna want to read."

Regular bandit in the Freeborn revelry who played chase with the "dancing girls" of the Que Sera, Sera Saloon and Brothel, despite an astigmatism.
Henrietta Parks
Freeborn Quote - "Why don't you leave here, you son of a bandit? Nobody likes you here. Don't you know that! Everybody hates you. Nobody wants you here."

A Freeborn busybody of cellulite and corn pone who was always sticking her nosy proboscis into the town's business.
Sheriff Dan
Freeborn Quote - "Oh, damn it," Sheriff Dan lamented, chewing on the cuticle of the finger next to his thumb. "Phew, ... a hangnail. Gotta be concerned about how this will affect my trigger finger, don't you think?"

Sheriff Dan wanted to last more than six months on his job as well, and had goals, just none that included challenging the bandits to change their evil ways.
Mayor Milton Nater
Freeborn Quote - "Well, young lady. You can feel sorry for that man if you want, but he's bad news, comes from bad stock, ... so I don't ever want to see you talking to him again, you hear."

After all, the Mayor put a lot of confidence in good stock and was ineffective, but even he was stronger than Sheriff Dan, just look at the school system and public works department.
How to Buy
Are You Freeborn Yet? Freeborn, the Western Novel with a Humor Twist by Jeff Peterman. Find out who the real hero of this novel is in this fable about love, overcoming your bandit heritage, and finding your way in this ribald tale of Jesse James, his son, and a town where bandits can really be themselves.
Buy Now at Amazon
Want the ebook or hardback. Now you can get both versions of Freeborn at Amazon.
Get Freeborn Merchandise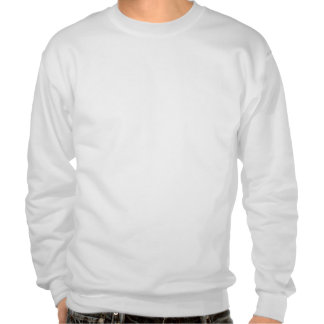 Get official t-shirts and other Freeborn gifts for fans of the novel.